The days of idle collateral are gone. Stake SOL, NEAR, DOT and Ethereum 2.0 in a protected DeFi environment for the first time and generate staking yield.

Earn additional swap fees and loyalty rewards by adding your liquid staking tokens to a liquidity pool. Proceeds are redeemable at any time.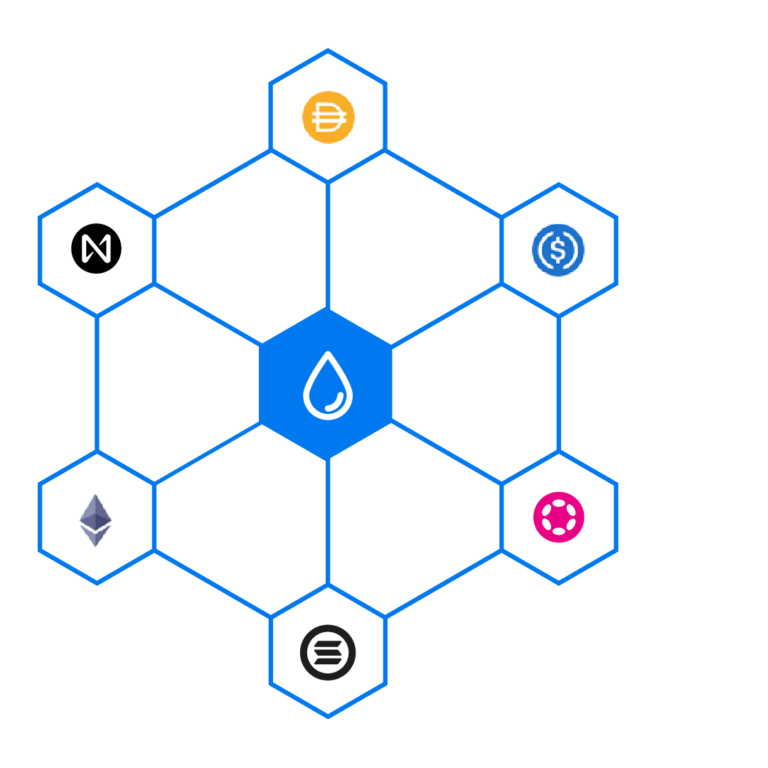 Staking is a way for crypto holders to make their assets earn yield without selling them.
When making some of your holdings available to proof-of-stake validation processes, you will be incentivised in crypto. Plus it allows you to play a decisive role in projects you care for.
At Swarm your staking tokens are never locked and always remain tradeable.
Our liquid staking allows you to access and reallocate your funds anytime, should your needs change.
We process and issue all layer 1 tokens on a single chain, meaning you can buy liquid staking tokens with your USDC.
At Swarm we don't lock in your assets. We allow you to trade in and out of tokens whenever you want or need to and thus stay liquid.
At Swarm, our compliance-first approach means all users go through institutional-grade know-your-customer (KYC) and anti-money laundering protocols. We remove counterparty risk so that assets are future-proofed.
We've made our regulated AMM available on Polygon, because it's fast and low-cost. This is your opportunity to earn high yield and loyalty rewards in a low-yield paradigm. 
Proof-of-stake currencies are drastically more energy efficient than proof-of-work tokens. By supporting POS you can contribute to minimizing the environmental impact of crypto investing.
Swarm makes trading easy. Our unified infrastructure allows you to swap assets securely and cost effectively across multiple markets.
Adding your assets to pools provides liquidity for swap trading. Earn yield from trading fees as each pool's market capitalization grows.
dOTC enables contract-based block trades for liquid staking tokens. It extends cost and time savings to high-volume traders