The gold standard for blockchain-based finance.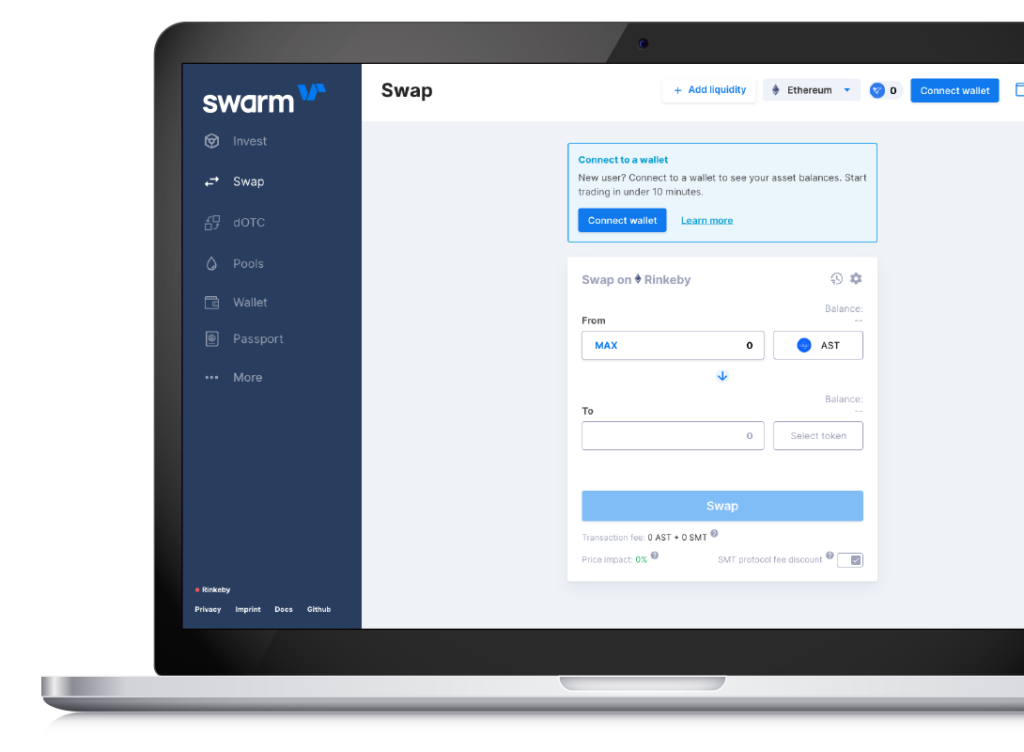 Stake SOL and generate yield. Add your staked SOL token to one of our liquidity pools to earn additional rewards. 
Swarm is the secure place to stake ETH2 and earn yield, while your assets stay in your own wallet at all times.
Earn an APY of up to 14% with staking DOT on our compliant platform. Redeem the proceeds whenever you want.
Stake AVAX in a protected DeFi environment for the first time. Stay in full control and keep tokens in your own WEB3 wallet.
Stake NEAR in our regulatory-safe environment and support their vision of building a carbon neutral creator economy.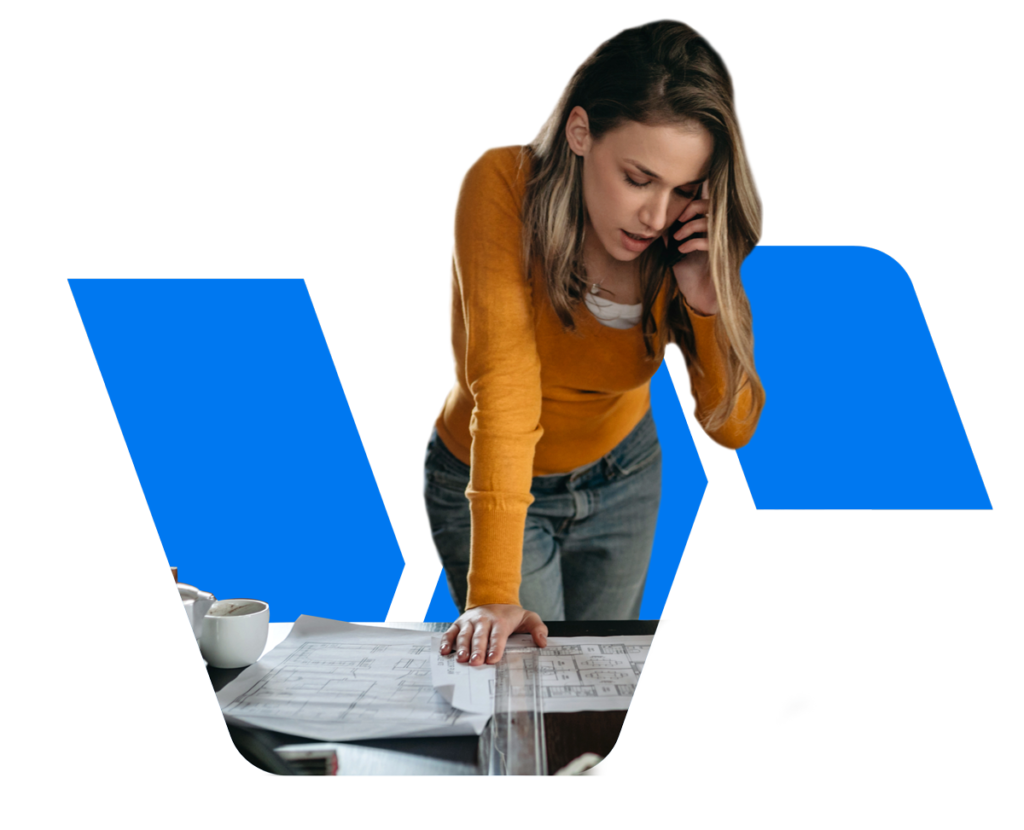 Invest in what
you care about
We digitize financial products and open up novel opportunities for you to invest in the things you know and love. Our unique infrastructure provides you with access to wealth management tools to earn yield and rewards in a protected environment. 
Consolidate
your investments
If you are looking for a future-oriented and secure way to diversify your investment portfolio in a low-yield paradigm, you came to the right place. Manage your risk 24/7 and trade financial instruments alongside crypto with verified counterparties in a single venue.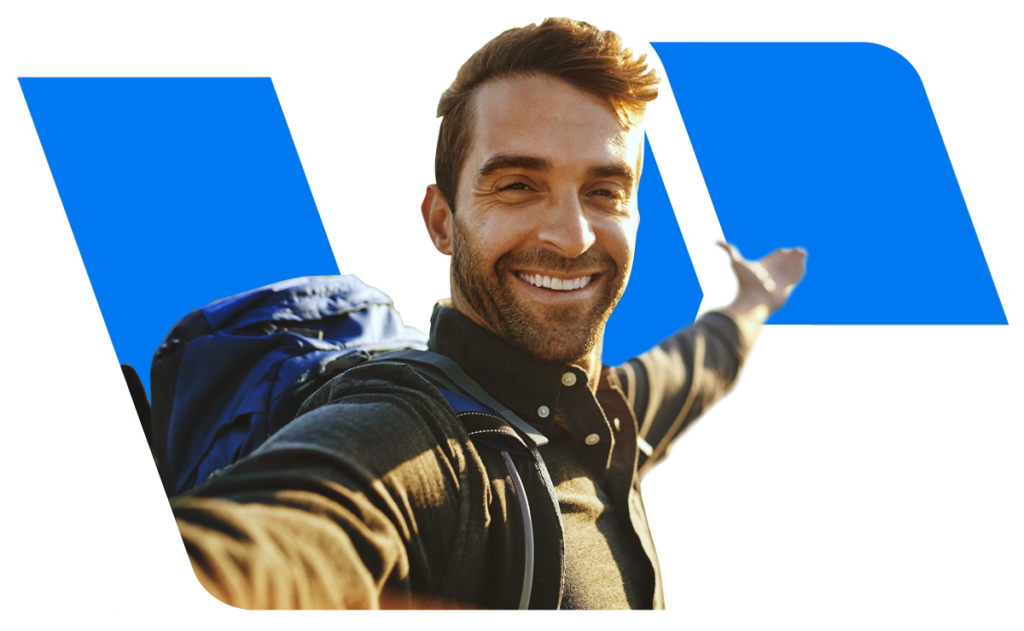 We verify all users and assets. Find out how your customers can benefit from our unique compliance-first products by integrating with our services. Swarm works with both traditional finance and crypto institutions to offer bespoke solutions.
Unique investment opportunities
We create new markets. Swarm gives you access to financial products and assets that are entirely new to the blockchain.
We cut out the middlemen so you can react instantly to market movements and trade directly. Our future-proof blockchain-based infrastructure enables transparent and secure 24/7 risk management. 
We don't tell you what to do. You decide, what you trade and when. At swarm we invite you to build your wealth according to your individual needs and preferences. 
Swarm's Philipp Pieper shares his views on the misnomer that crypto is being used by sanctioned persons to evade traditional finance.

Swarm co-founder Timo Lehes shares his views on how crypto is being seen as an alternative monetary system.
Swarm's Philipp Pieper explains how lack of clarity from regulators creates too much risk for innovators.
Frequently asked questions
Our regulated DeFi infrastructure empowers everyone to easily take control of their personal wealth in a protected environment. 
For the first time financial products like stocks can be digitized and traded alongside crypto on one unified market
Traders can transact with verified counterparties, earn rewards by providing liquidity and find liquidity for tokenized assets.
Swarm is for both institutional and retail investors and traders.
Market participants who value the core benefits of DeFi (self-custody, transparency, participation) and want to remain compliance-confident, ensuring their digital assets future-proof should use Swarm.
Entirely new financial products can be launched on Swarm's protocol layer. Traditional financial asset owners and issuers can extend DeFi to their collateral, integrating with the new world of finance.
Swarm does not charge fees for adding or removing liquidity.
Traders pay fees calculated as a percentage of the swapped asset traded against a pool. Fees are specific to each pool and set by the pool creator. There are two components to these:
Swap Fee: a customizable fee per pool which is distributed among the pool's liquidity providers, and
Protocol Fee: taken by Swarm as a percentage of the Swap Fee.
Our protocol combines the innovation of DeFi with the confidence of financial market compliance.
Investing and trading with us is easy, transparent and secure.
Swarm adheres to the same consumer protection standards as German financial institutions.
It's really easy: Click on the 'get started' button on the top right hand side of our website. This will launch the Swarm web platform. Before you start investing and trading, you must onboard with us, connecting your identity to the platform. This is necessary to provide you with the best and safest trading experience possible.
Make sure you have a valid form of ID or passport to hand, when you start the registration process. The setup will only take a few minutes.
After your account has been verified, you are good to go.
To use Swarm you will need to have at least one of the supported assets in your connected wallet. A good place to start is with Ethereum (ETH), Dai Stablecoin (DAI) or USDC. Here is an easy option for obtaining these assets via metamask:
Install a Metamask wallet, open it, click buy, proceed to Transak, select ETH, DAI or USDC from the dropdown menu and click "buy" 
You decide what you invest in, while we have your back. Our infrastructure opens up new investment opportunities to diversify your portfolio and increase returns.